Organic Continental Alpaca Pillow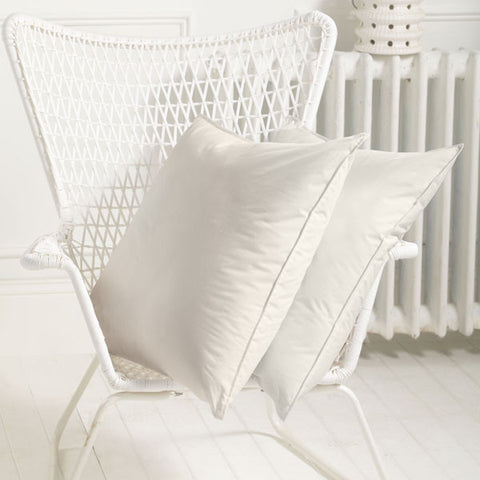 Organic Continental Alpaca Pillow
Description:
The Continental alpaca pillow contains the finest grade alpaca which has been cross folded over 120 times to form a high loft with a superior organic cotton outer. The pillow allows for a easy nights sleep, keeping a steady ambient temperature around the head and shoulders.
An occasional shake will maintain the pillows bounce. Aids in a  superior nights sleep.
Dimensions:
65cm x 65cm or 50 x 90cm
Specification: 
Finest organic cotton cover.
Filling 100% hand selected finest British Alpaca.
Dry clean only.