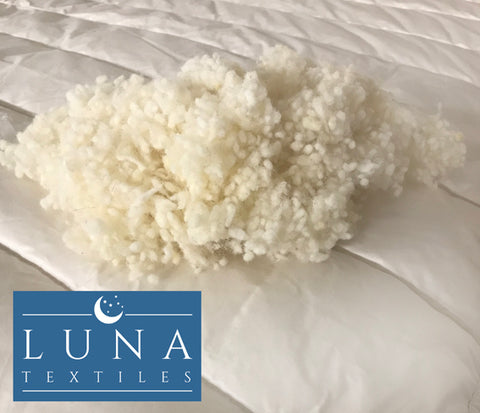 Wool Knot Re-fills
Description:
Finest Wool Knots for refilling or extra stuffing for wool knot pillows.
If your wool knot pillow is needs extra firmness or the pillow has flattened during use then simply add the wool knots to your own desired fill or firmness level.
We sell in 250g or 500g bags.